Top Tips For Finding A Garage You Can Trust
Finding a mechanic you can trust is never simple, but here's some top tips to finding that trusted garage you can always rely on. 
You can find honest mechanics just trying to help you get back on the road. 
 The problem is being able to tell the difference between them! 
 Referral's are always the best way to a good trustworthy garage. 
 This can be done in a number of ways.  Examples are, via friends and relatives or searching google reviews. 
 There are also online car forums that offer a great way to search for the best garages around with reviews and messages from other drivers across the country.  This is especially a great way to finding a specialist garage in your area such as a Specialist in Mercedes Benz for example. 
The single best way to find a trustworthy garage is word of mouth however, there are other things you can do to ensure you get a good deal and the job gets done right. 
How to find a good car garage.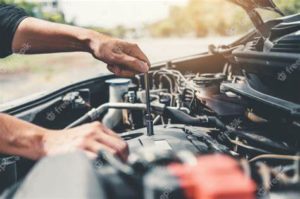 1. Make sure the mechanic takes time to explain everything to you.  When you take your car to a garage it's important that you understand what needs to be done and are comfortable with what is included in the repair for your car.
 Make sure to ask plenty of questions, so you know how long the repair should take and what costs will be involved. A good mechanic will always take the time to explain this to you. 
 The more you understand about the work a mechanic does on your car, the more comfortable you'll be and if the mechanic is willing to discuss in detail, you can trust them to do an honest job. 
 2. Read customer reviews anywhere you can
 Good trustworthy garages rely on reputation and word of mouth to generate business because drivers trust other drivers when it comes to deciding which garage to go to. 
 If you get told not to take your car to a certain garage, its properly good advice to take! 
 The same goes for good garages, if you hear positive feedback, it would be a good idea to take your car there for repair. 
 If you don't have anybody to recommend a garage to you, there are thousands of online reviews which rate garages. 
 Make sure to read reviews of a garage online before taking your car to them as you'll get a good feel for them.  Their customer reviews on their site of drivers who have had repairs before are a great way to get a feel for the garage you are planning on going to. 
 All garages are meant to display their insurance and certificates for customers to read. You should feel confident that a garage can be trusted when you see their certificates displayed clearly. 
 3. If it sounds too good to be true then it most likely is…
 If a mechanic tells you that they can deliver a full service for £40 then you may need to keep looking!
 The fact is, if you choose the cheapest option when it comes to repairing your car, you are taking a risk, at the end of the day you may have to go elsewhere to fix the problem again and end up wasting your time and paying more in the long run. 
 The saying you get what you pay for is worth keeping in mind! 
Obviously money plays a huge part in the decision-making process, however, you should always be weary of prices that seem to cheap. 
 4. Its very important to ask about what parts they are using.
 You may not know this but if you need a part of your car replacing, there are several options a mechanic may take: 
 They should use genuine parts/components made by the specific car parts manufacturer for example Mercedes Benz. 
 The price of repair may change depending on the parts used, so it's always worth asking where the garage has sourced their parts. 
 If a mechanic isn't happy telling you, you might want to go elsewhere!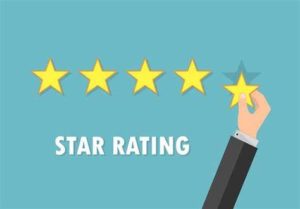 Remember, you will be able to read hundreds of reviews left by other drivers online via Google you can use different search options to view the garages of interest.  
You'll be able to compare the reviews by each garage from your search and get a good feel for the mechanics when you call them to get advice or ask for a quote.  
Hope you have found this article useful, Please let us know?  We would love to hear what you think.    
Also if you would like to know more about anything related to garages, services, specialist garages, Mercedes Benz or anything else related to this industry please let us know, we are always happy to help our customers. 
Karen Gates – Wayne Gates Mercedes Benz Specialist